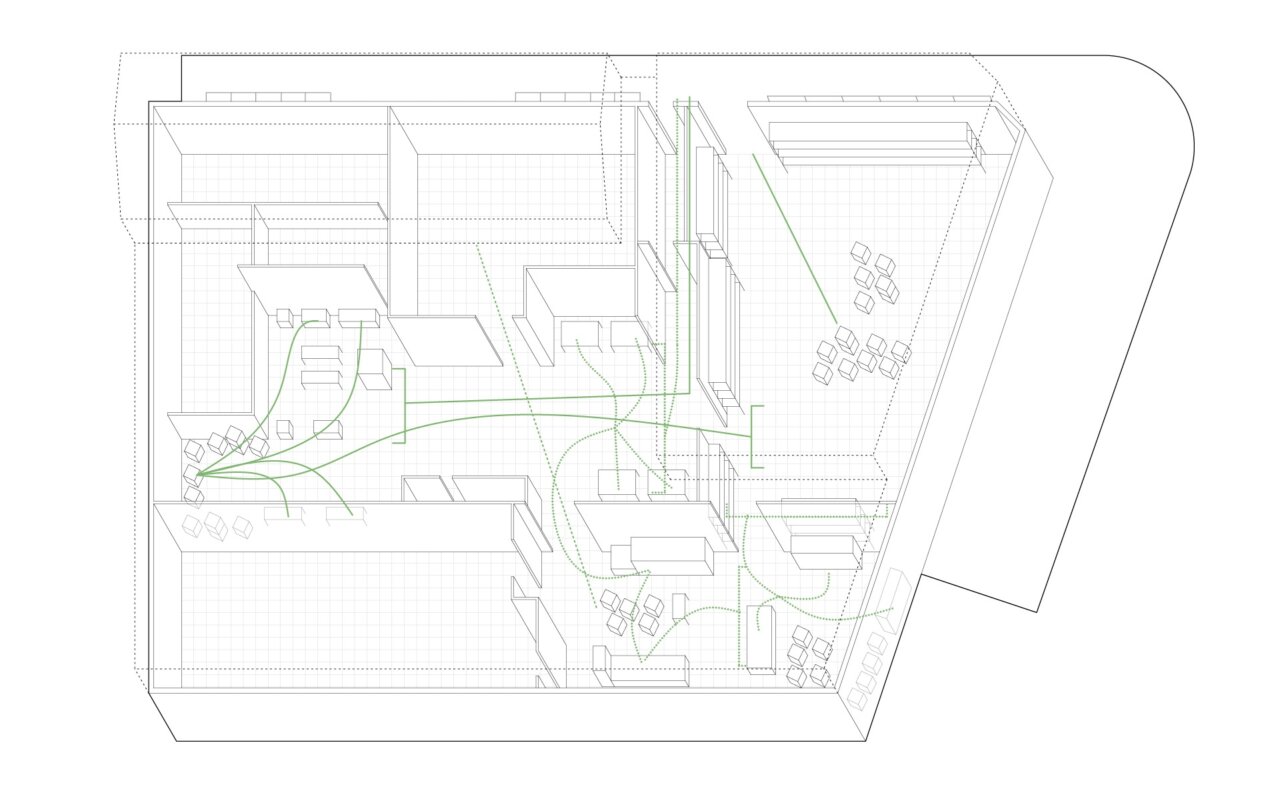 Report: Brussels Atlas
Manufacturing and industrial areas are highly diverse and often poorly understood. This report aims to gain an insight into how the manufacturers use their sites and interact with their environments.
This report looks at three neighbourhoods in Brussels, each with a distinct industrial character and that remain refuges for the city's manufacturers.  Drogenbos is a zone at the edge of the region, adjoining housing but buffered by parklands and public space. Cureghem is one of Brussels' centres of manufacturing during the industrial revolution and despite gentrification efforts by public and private actors, it remains a highly mixed zone. Buda is a heavy industrial zone which was once home to vehicle manufacturing and production of construction materials and remains heavily industrial in character.
Brussels is dotted with remnants of a manufacturing past known as l'industrie manufacturiere in French or the stedelijk maakindustrie in Dutch. Brussels was once one of the leading industrial centres in Europe, including numerous car factories, metal workers, cloth and clothing factories, breweries, food processing and producers of almost every ingredient required to build a house. In the 1960's, some 60% of the population were connected to some kind of manufacturing work – which has now fallen dramatically. The many former workshops and warehouses witness how manufacturing once was a normal part of urban life. Working and living naturally co-existed within the same neighbourhood, on the same site, and even within the same building.
The twentieth century, however, initiated a radical shift. Manufacturing activities were pushed and pulled towards the urban fringe and beyond. The costs of this evolution have now become clear. Importing goods and services leads to congestion, wastes energy and eliminates local employment opportunities for makers. Few cities have acknowledged the links between manufacturing and other parts of their economies. Few provide the necessary support and resources for existing manufacturers, while new start-ups often struggle to find the necessary space to develop into long-term businesses. Furthermore, many local and regional level governments both intentionally and unintentionally push manufacturing out of cities because the tax base and public image of housing and offices is generally far more attractive.
Above: a number of films have been made on the businesses interviewed.  The documentary 'Brussels, a city of making' describes four of these businesses. Refer to the films here.
For manufacturing to stay relevant, it needs to be given a stronger place in the twenty-first century urban economy. Manufacturing offers a vast range of benefits for cities in terms of providing a diversity of jobs, allowing cities to manage waste streams, providing the technical capacity to solve urban problems and at the same time support a vibrant and diverse urban economy.
To stimulate its return, both former and contemporary workplaces demonstrate how manufacturing can still be organised within a dense urban fabric. For some, it might have become obscured and forgotten, but manufacturing activities indeed still have their place in Brussels. Many of these businesses are both rooted in a century-old tradition of a natural co-existence of living and working in the city.
Download the full document here.