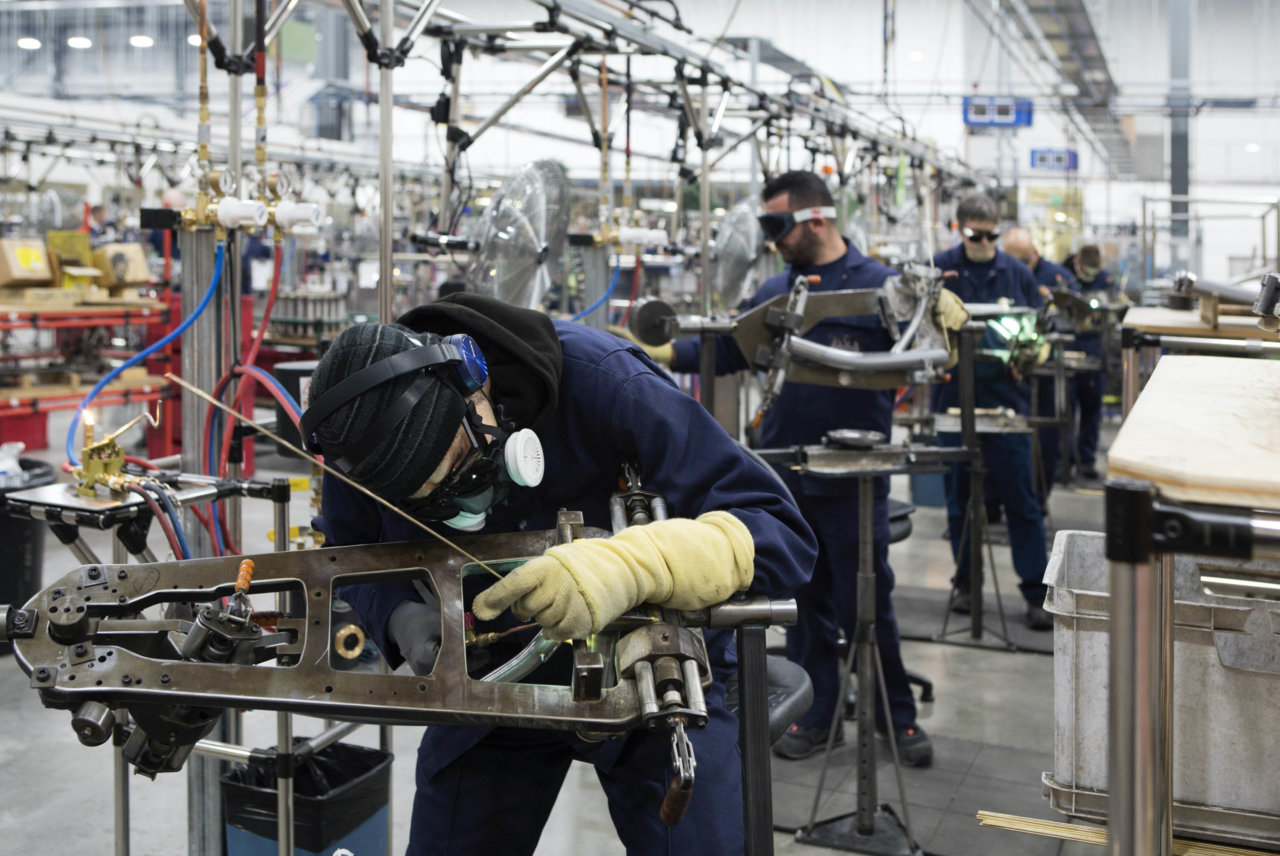 London's celebrations of design should be celebrations of manufacturing too
London is home to two celebrations of design this week: London Design Festival & London Fashion Week. Both events aim to showcase the UK's talent and position the city as the world's design capital.
We're right to be proud of our design and creative industries, we produce world leading talent and the creative industries are worth nearly £9 million per hour to UK economy. They're a high growth area too, in 2012-13 the design sector, which includes the fashion and product design being showcased this week, grew in value by 23.8%. That's over seven times more than the wider economy in the same time period.
But whilst we celebrate design we should be also thinking about the manufacturing skills and supply chains which enable and underpin this creativity. On this point here are three things to see and three things to reflect on over this Design Festival weekend:
See:
#1 Distributed manufacturing
Changes in technology are enabling shifts in the way we manufacture and consume products, making small scale and customisable production viable. Today's makerspaces are glimpses of the future workshops we could see on our street corners. This redistribution of manufacturing offers opportunity to change not only the means of production but also the relationship between designer and client, producer and community. If factories were on our high streets how might design change?
Visit: A New Normal – a showcase of projects that are pioneering these new ways of making today. Machines Room, Vyner Street.
#2 Materials – Ply
Understanding the potential of materials is crucial to design. Different manufacturing techniques can lead to radically different outcomes. Within East London three furniture companies are demonstrating different design and manufacture routes using the same, versatile material – ply: Isokon Plus have been producing high end furniture in ply for almost century; Unto this Last are using digital technologies to produce on-demand; and opendesk are creating systems to enable distributed manufacturing by connecting customers, designers and makers. You can see some of their work at…
Visit: Plywood: Materials of the Modern World at the V&A. Discover how this often overlooked material has shaped and been shaped by societal, political and technical change.
#3 Place and identity
Manufacturing shapes places and communities as well as objects. This identity is what we saw from heavy industry, and it's what was threatened through deindustrialisation. Today, we're seeing interesting examples of new communities of making.
Take Assemble and Granby Four Streets, who developed their workshop in Liverpool as a way to renovate local buildings. Their efforts won them the Turner Prize two years ago and they are now taking their experimental manufacturing techniques to a wider market. They've got a Kickstarter open at the moment to help launch a new tableware line made in the Granby Workshop.
In Barking and Dagenham Company Drinks are reimagining the borough's hop picking heritage for the 21st century. They've recently secured a venue for a community kitchen, enabling them to make more. Check it out at their Open House this Saturday, and find out how arts and social enterprise can combine in small scale manufacturing.
Visit: Company Drinks Open House at Barking Park Pavilion on 23rd September
Think about:
#1 Supporting new talent
Both LDF and LFW pride themselves on showcasing emerging designers. As we appreciate these we should also recognise the supply chains which allow them to make their ideas reality. This is true of the big brands too, but for new and emerging designers access to small scale and local manufacturing is particularly crucial. Several years ago when working for a designer on his first on schedule LFW show I saw just how much designers like him depended on London's makers, from leather workers to embroiderers, printers to jewellery platers, to produce their collections. Small designers benefit from the flexibility and proximity offered by local businesses, and the ability to do small production runs. Supporting these manufacturers is critical to supporting new design talent.
#2 Spaces to make
Part of supporting these manufacturers means ensuring they have the right spaces from which to run their businesses. The majority of London's manufacturers are SMEs and are located across the capital either in dedicated industrial estates, under railway arches or at the backs of high streets. This industrial space is under threat from the accommodation crisis which we see across London; between 2001 and 2016 over 1300 hectares of industrial space was lost to housing or other development. Whilst the demand for residential accommodation is an important concern this loss is up to three times higher than the target figures set by the Mayor, and has occurred in spite low vacancy figures and high demand for industrial space. We must do better to accommodate the city's industry alongside its residential, retail and office space.
#3 Circular economy
Whilst sustainability has been on the agenda for the last few years at LDF it looks to be lacking as a focus this year. This is disappointing given the urgent need for us to shift the way we use resources and energy. If we are to move to a more circular economy then we need designers and manufacturers to embrace new models. This includes not only creating new products more sustainably but also means creating systems for remanufacture and placing emphasis on reuse. In London studios like Agency of Design and Smile Plastics are showing direction and so, looping this back to my first point, is it time for us to imagine how this city could be a world leader in distributed and circular design and manufacture?
Full circle.