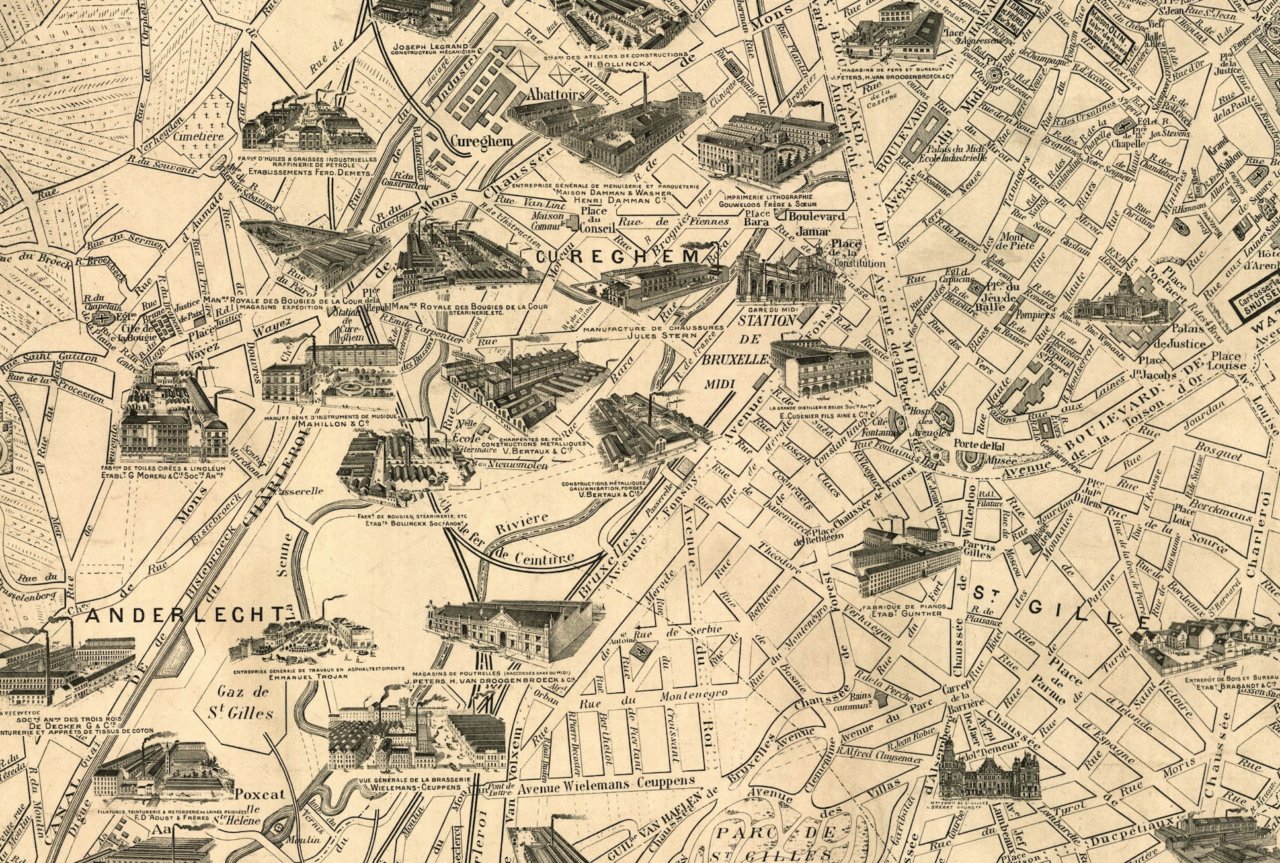 The Makers Map
"Nouveau Plan de Bruxelles Industriel", Jules de Waële
There are a vast range of exciting examples of how cities are supporting manufacturing in cities. These range from buildings, to management policies, financing, neighbourhood plans and metropolitan scale economic visions. This map is an attempt to simply chart a non-exhaustive list of examples.
This map is a community driven, collaborative effort to help show the diversity of spaces and initiatives. Currently the focus has been Euro-centric, but we hope to include more examples beyond the continent.  Do you have any suggestions or contributions?  Let us know.
This map is a coproduction between the Cities of Making team and partners of the MISTA project (financed through ESPON).