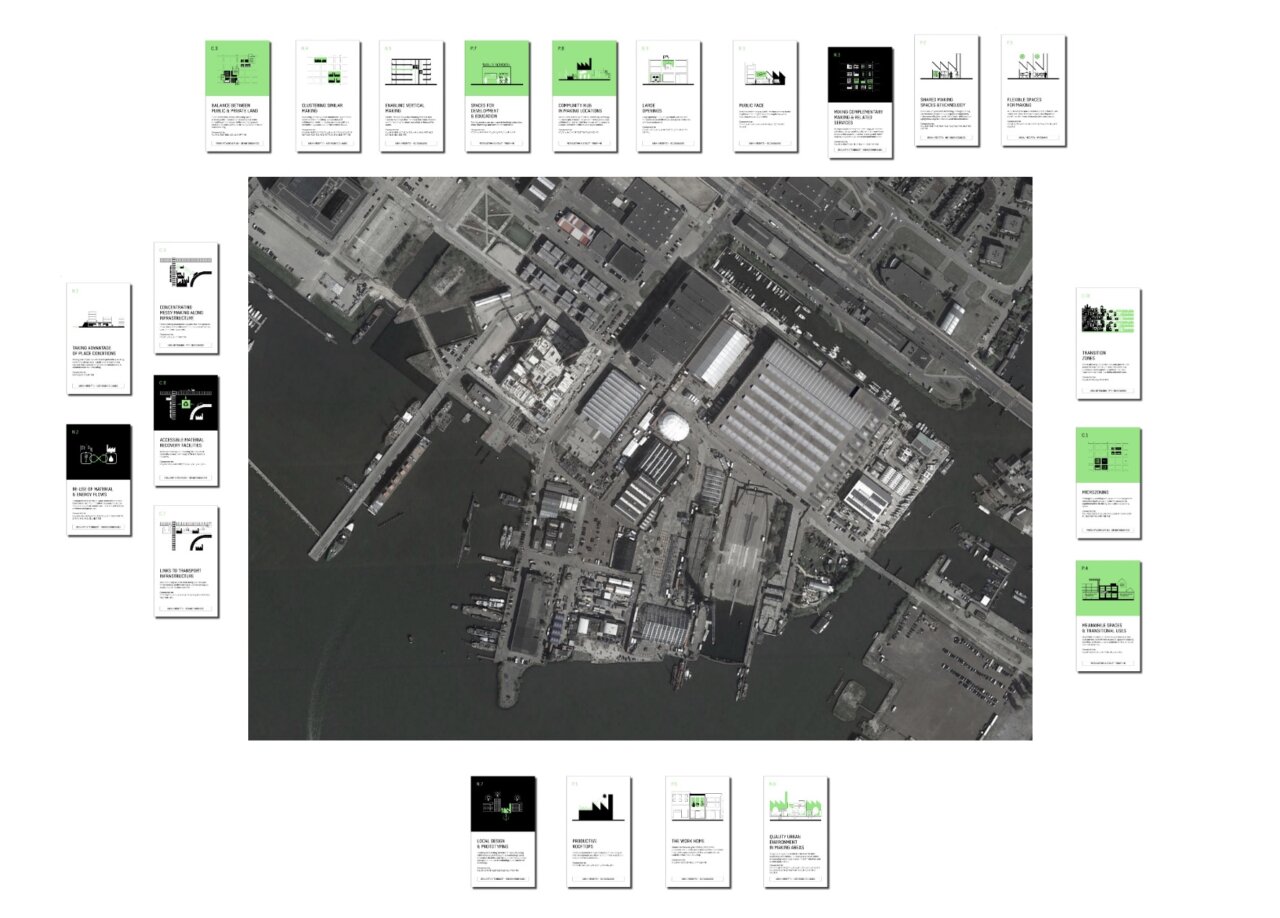 Workshop: NDSM
Manufacturing remains a vital aspect of urban life in Europe. Many cities are attracted to it for innovation, to address the circular economy or provide a diversity of jobs. Over the last decade, cities have witnessed a (re)emergence of craft breweries, customised furniture makers and a raft of high-tech food producers. The Covid-19 epidemic has shown how cities depended on local manufacturers. Where is this heading?
This workshop will present a tool designed to facilitate urban manufacturing, developed in the (JPI) Cities of Making project (www.citiesofmaking) based on the book 'Foundries of the Future'. The tool is based on three years of research and development focused on Brussels, London and Rotterdam/The Hague. The result is a set of 50 'patterns' which can be used as an analysis, design and planning tool, particularly in contexts requiring dialogue and collaboration amongst stakeholders with very different interests and expertise.
Despite the enthusiasm, the sector is weak. It is affected by the likes of real estate prices and friction with other land uses, like housing. Financing is regularly being shifted away from training programs. Public spaces are becoming less and less accessible for heavy delivery vehicles. Empowered and vocal communities are increasingly putting pressure on businesses due to noise, odours and so on. Mixed use projects and industrial intensification offer compromise for rezoning industrial land, but rarely are suitably planned. Europe's industrial policy is heavily dependent on the mechanics of cities, yet policy links remain poorly grounded.
Presentations will be given by Adrian Vickery Hill (Cities of Making project coordinator), Birgit Hausleitner (TU Delft researcher and project lead) and Marlon Huysmans (NDSM / Made Up North). The program will include:
—  An introduction to challenges and opportunities for urban manufacturing based on the Cities of Making project.
— A presentation on some of the challenges (and opportunities) facing manufacturers in Amsterdam.
— A short training presentation of the patterns tool, how it works and how it can be used.
— The application of the tool on the NDSM project, an exciting site at the north of Amsterdam.
Tickets are available here.