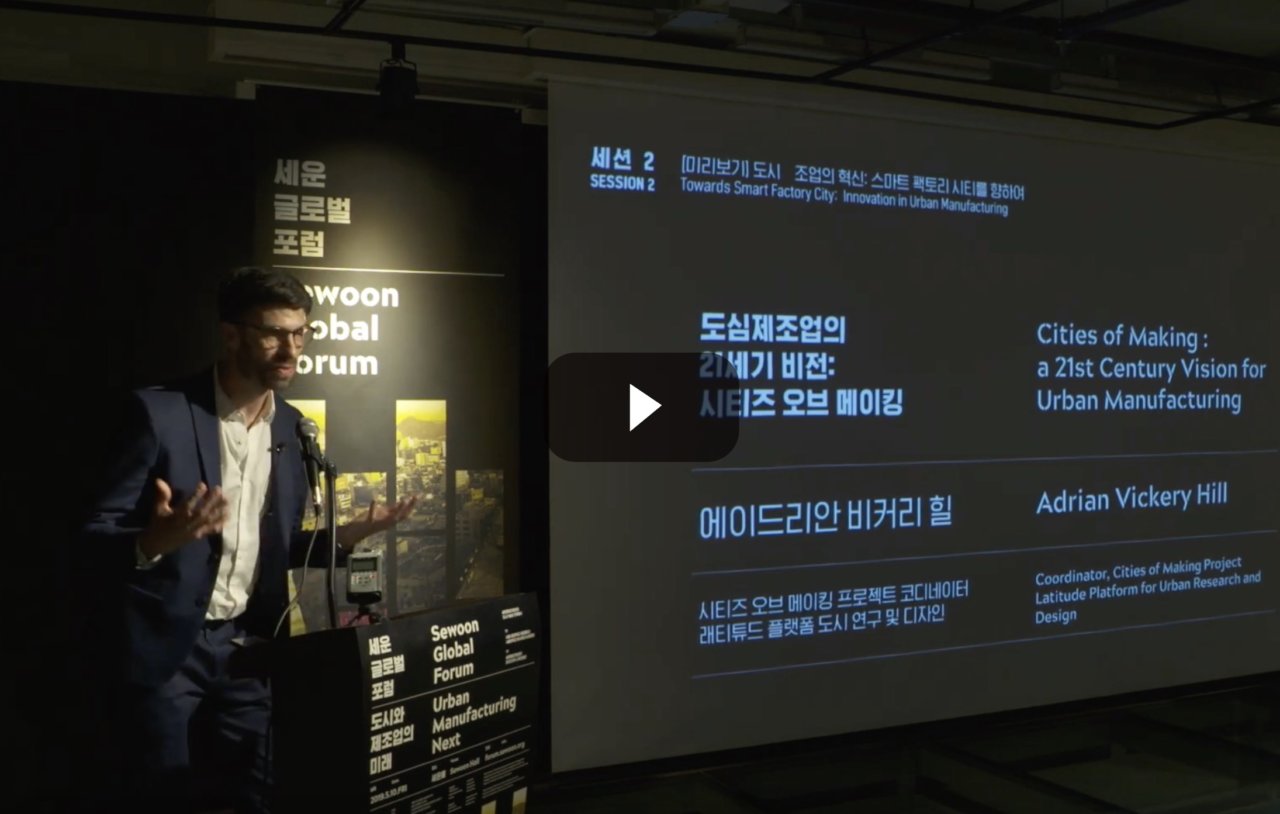 A vision for urban manufacturing
Sewoon, Seoul (KR) – Urban Manufacturing Next.
European cities have a range of needs created by their citizens, their businesses, national and international powers. This video lays out the four needs address by manufacturing in urban areas. These include firstly, creating a thriving economy, secondly the need to be innovative, thirdly the increasingly important capacity to manage resources to remain within environmental limits, and finally, the need to promote economic and social inclusion for citizens. This video summarises some of the conclusions we've reached.
This presentation was first made, and here filmed, at the Urban Manufacturing Next forum at the Maker City Sewoon in Seoul (KR) in May 2019 – read more about the event here.  The presentation was built on a vision text written by Josie Warden (The RSA) and forms the basis of our final report, to be released in September 2019.
.